We are a one-stop manufacturer and exporter of ceramic beads with a wealth of experience in the industry, and we have exported our reflective ceramic beads to many countries and regions around the world, such as Singapore, Japan, India, Canada, Turkey, France and so on.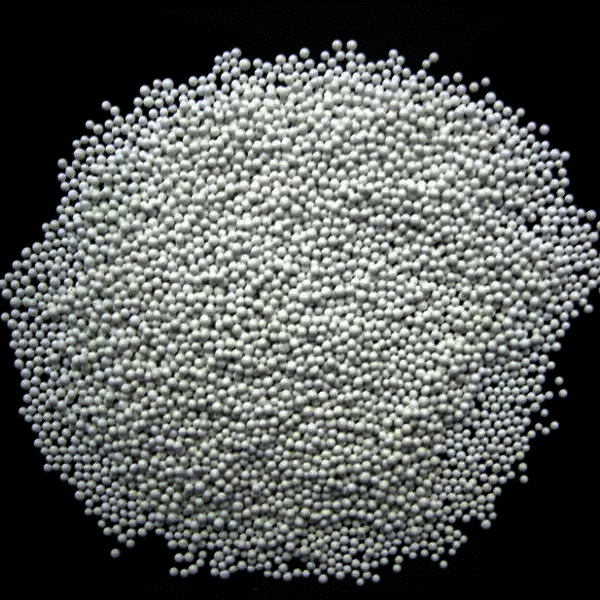 Ceramic Beads Recommend Products
Ceramic Beads Detail Introduction
We have invested a lot of money in research and development in the grinding ceramic bead industry, and have a very full knowledge of the industry, and we have also mastered the most advanced production process, to provide our customers with all-weather high bright reflective beads with high strength, inert, hard, perfect, fine and other characteristics, very much in line with the needs of manufacturers, and now we have reached a long-term cooperation with a number of well-known enterprises and friendly relations.
The use of our ceramic beads will help you to further improve the quality of your products. We can also offer very good prices and can customise reflective ceramic beads to different specifications according to customer needs, and we have a very strong innovative capacity.
If you are looking for a reliable partner, please feel free to contact us for a complete quote and service for grinding ceramic beads, or if you would like to come to our factory for a site visit, you are warmly welcome!
Ceramic Beads
The process of ceramic beads: mixing of raw materials → rolling forming → sintering → cooling → finished product.
The ceramic raw materials and additives are mixed well, the mixed ceramic raw materials are roll formed to make the required size of the rough spheres, the resulting rough spheres are sintered in a sintering furnace, the sintering temperature is controlled at 2150°C, after the sintering is completed the spheres are cooled to room temperature, after which the high quality ceramic beads are obtained.
More Description
As a professional supplier, we enjoy a very high reputation in the industry of all-weather bright reflective beads, and over the years we have expanded our market to many countries and regions around the world, becoming a leading company in the industry and leading the development of the industry.
In order to provide our customers with high quality ceramic beads, we carefully select high quality silicon nitride and other raw materials, and introduce the most advanced international technology for production, so that we can provide our customers with high quality reflective ceramic beads. This is backed up by our high production efficiency and our rigorous testing facilities, which ensure that the ceramic beads we sell are of a high standard.
In addition to this, we have a strong capacity for innovation and every year we spend a percentage of our turnover on research to further improve the quality standards of our all-weather reflective beads, and today we have achieved a very good result, with our ceramic beads having been certified by a number of international organisations such as CE and ISO, and are well known in the international market.
Although our reflective ceramic beads have very high quality standards, you do not have to worry about the price, we effectively control the production cost of grinding ceramic beads, while adhering to the direction of "win-win cooperation" to provide our customers with very good prices.
We are a leading company in the industry, we have a long-term development plan, while adhering to the principles of green development, honesty and trustworthiness, and are committed to serving every customer well. We believe we are your most trustworthy partner, if you need high quality all-weather high brightness reflective beads, welcome to contact us, we believe our cooperation will be very pleasant!
Ceramic Beads: A complete Buying Guide
Do you want to further improve the quality of your products? Are you looking for quality reflective ceramic beads? Our all-weather, high-gloss reflective beads will give you the most help!
You will find detailed answers to common questions about ceramic beads in the following sections.
1. Types of Ceramic Beads in the Market
1. Craft ceramic beads: are ceramic beads for crafts, fired at a higher temperature than ornamental ceramic beads and lower than functional ceramic beads, somewhere in between.
2. Ornamental ceramic beads: are unique to Jingdezhen, mainly used for DIY ceramic jewellery, with acid and alkali resistance, high hardness and other characteristics, because the ceramic beads are fired at high temperatures through the traditional porcelain making process in Jingdezhen.
3. Functional ceramic beads: These are high-tech industrial beads, mainly made of zirconium oxide, titanium oxide, etc., mainly used for industrial applications such as titanium steel.
2. Benefits of Ceramic Beads
1. Good transparency, high hardness and uniform particle size distribution.
2. Good toughness, not easy to break.
3. Can be recycled repeatedly to further save resources.
4. Versatile and can be used in many different industries.
5. Higher filling capacity, which can effectively reduce costs.
6. Effective in reducing viscosity and increasing fluidity.
7. Abrasion and corrosion resistance, stable performance and practicality.
3. How much Ceramic Beads Cost
Our reflective ceramic beads are manufactured using high quality raw materials and advanced technology, with very high quality standards and very competitive prices.
4. How to Verify Quality of Ceramic Beads
1. Chemical Principle: Ceramic beads are subject to wear and tear during operation, and the chemical composition of the reflective ceramic beads and the amount of wear and tear will determine which beads are more suitable.
2. Specific gravity: The higher the specific gravity, the more efficient the process.
3. Hardness: The harder the ceramic beads are, the better. The harder they are, the more wear they may cause to the contact parts concerned.
4. Wear resistance: the higher the wear resistance, the lower the production cost.
5. Strength: The higher the strength, the less the grinding ceramic beads will break.
6. Size: the smaller the ceramic beads, the more efficient the grinding.
5. Why Choose Our Ceramic beads?
We have many years of practical experience and have served many customers at home and abroad, providing them with good service.
The quality of our reflective ceramic beads has been unanimously approved by our customers. With our own factory, we can offer factory prices to our customers, and we can also guarantee production efficiency and on-time delivery to meet the needs of our customers' use. If you need a reliable partner, we believe we are your most trustworthy choice.