We are a professional supplier of glass beads, and our glass beads have been exported to many countries and regions such as Pakistan, Vietnam, India, New Zealand, Russia and Myanmar by virtue of their high cost performance, and we have established a perfect market network in the region.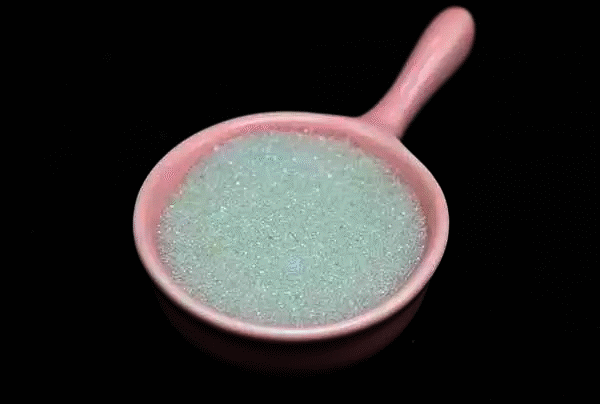 Glass Beads Recommend Products
Glass Beads Detail Introduction
Our glass beads are resistant to wear and corrosion, have a long service life, will not damage the work-piece, good processing quality, etc. They can play a very powerful advantage in the process of actual use, and are a kind of abrasive that is highly recognized by the majority of manufacturers.
We can offer very good prices, although our glass grit prices are not the lowest in the market, our glass bead abrasives have a very high cost performance, which is the main reason why the majority of manufacturers can recognize us.
If you are looking for a more reliable quality glass bead, welcome to contact us, our cooperation will further improve your market competitiveness!
Glass Beads
The process of glass beads: selected ore → crushing → adding into the powder material → with the material → melting → glass liquid → material strand → shear → ball embryo → finished products.
Glass beads raw materials are mostly natural ores, first of all, all kinds of ores should be crushed and added into the powder material, then made according to the glass composition with the material, sent into the glass kiln for melting to form the glass liquid.
The qualified glass liquid flows through the feeding pool and flows out from the feeding mouth to form the material strand, the material strand is sheared into ball embryos by nearly 200 times per minute, the ball embryos are chased through the chute, ball splitter and plucked by the ball splitting plate, rolled into different funnels, and then fall into the ball groove formed by three rollers rotating in the same direction, the ball embryos rotate on the rollers and their own surface tension, gradually forming smooth and rounded glass balls.
More Description
We are a highly reputable abrasives supplier in the industry, and we have a worldwide reputation for exporting our glass beads to many countries and regions around the world, making an outstanding contribution to the world.
We employ professional front-line workers as well as engineers, and have also introduced the most advanced international production processes and production equipment, while all our glass beads and other abrasives are produced in accordance with CE, ISO and other standards, and the glass sand produced is of sufficient quality to satisfy the majority of our customers.
Although we cannot promise you that our prices are the lowest in the market, what we can promise is that our glass beads will have the highest cost performance in the market, where you will never lose money and you will only get the most satisfactory glass sand abrasives.
Our glass beads have many advantages, not only are they resistant to wear and corrosion and can be used for a long time, but they also have the characteristics of recycling and wide range of uses, etc. The surface of the workpiece after processing with glass beads is smooth and can further increase the value of the product, which can be applied to the processing and production of many industries such as aerospace and rubber moulds, which are very versatile.
We always adhere to the credibility first, user first, quality satisfaction, integrity and pragmatic, innovation and enterprising development purposes, for many customers at home and abroad to further improve the quality of products and expand the market scale. If you also want to further improve the competitiveness of the market, welcome to contact us, we will be happy to serve you!
Glass Beads: A Complete Buying Guide
Do you want to further improve the quality of your processing? Are you looking for high quality abrasives? Why not take a look at our glass beads?
Below you will find detailed answers to some of the most frequently asked questions about glass beads.
1. Benefits of Glass Beads
1. No chemical activity, no interference concerns, more practical.
2. Abrasion, corrosion and impact resistant, can be recycled many times, less wear and tear.
3. Good processing quality, no damage to the machined surface and precise dimensions of the workpiece.
4. The surface of the treated workpiece is smooth and of high quality, and the quality of the workpiece can be further improved.
5. Low price, high cost performance, can bring higher economic benefits to manufacturers.
2.Types of Glass Beads in the Market
1. Glass beads can be divided into glass beads and glass beads according to size.
2. According to the use of glass beads can be divided into reflective glass beads, sand blasting glass beads, grinding glass beads, filling glass beads. Among them, glass beads for reflection can be divided into reflective glass beads for safety and protection and glass beads for screen.
3. According to the refractive index, it can be divided into general refractive index and high refractive index glass beads.
4. According to the shape, it can be divided into regular glass beads and unregular glass beads.
5. According to the colour, it can also be divided into colourful glass beads and colourless transparent glass beads.
3. How much Glass Beads Cost
We can offer a wide range of glass beads to our customers, whatever type and size you need, we can provide you with it, and we can also provide a customised service. Our glass beads are priced very competitively in the market, generally around $2 per kilo, with higher prices for higher quality.
Our glass beads are very competitively priced and offer a very high quality standard to meet your production needs while keeping the price low.
4.Industries using Glass Beads
Glass beads are used in a wide range of applications such as sandblasting of aerospace components, anodising and pre-electroplating, cleaning and removing surface scratches from stainless steel workpieces, cleaning and removing rust from wire cutting moulds, reflecting road markings and decorating the exterior of handicrafts.
5. How to Verify Quality of Glass Beads
The best raw material for glass sand is non-alkaline calcium and sodium glass beads, which are melted into spheres and then annealed to eliminate internal stress and prevent breakage. After the glass beads have been formed, there are many irregularities in the beads, so they need to be annealed, otherwise the uneven residual forces will reduce the strength of the glass sand and the annealing process will eliminate these stresses.
The quality standards for high quality glass beads must be accompanied by the following requirements.
1. Clean, transparent, free of air bubbles and impurities.
2. Specific gravity: 2.468g/cm3
3. Main component: non-alkaline soda lime glass
4. SIO2 content greater than 68%