Steel Grit type and parameter comparison
Steel Grit GRADES :
GS: 40-51 HRC ▪ Best for Wheel Blast applications
GM: 47-56 HRC ▪ More aggressive than GS Grade; Air & Wheel Blast
GL: 54-61 HRC ▪ Balance of speed, cleaning & durability; Air Blast
GH: 60+ HRC ▪ Most aggressive; suitable for stonework; removing epoxies
SIZES:
SIZE (Screen opening in inches)
G10 (.0787″) ▪ G12 (.0661″) ▪ G14 (.0555″) ▪ G16 (.0469″) ▪ G18 (.0394″) ▪ G25 (.0232″) ▪
G32 (.0210″) ▪ G40 (.0138″) ▪ G50 (.0117″) ▪ G80 (.0070″)
Applications of Steel Grit
INDUSTRIES: Metal Preparation ▪ Surface Finishing ▪ Foundries ▪ Aerospace ▪ Aircraft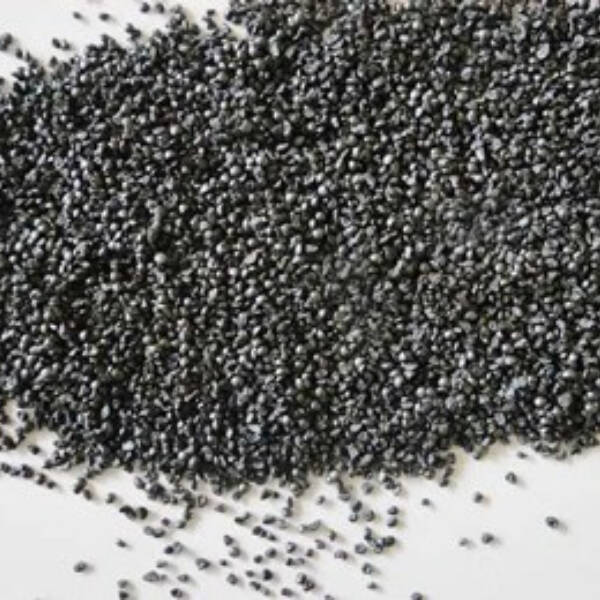 Steel Grit Recommend Products
Steel Grit Detail Introduction
How is Steel Grit Made?
The current method of making steel sand is to melt the scrap steel and add alloying elements to achieve the required chemical composition, then inject the steel into the rotating nine-making machine into steel balls and drop them into the pool for cooling, then classify the cooled steel beads according to particle size, and quench them with different heating temperatures and heating times, and finally crush the quenched steel beads into angular steel sand, then temper and sieve them to obtain steel sand with varying sizes of particle and package them for delivery.
What Are the Characteristics of Steel Grit?
Steel Grit features: moderate hardness, toughness, impact resistance, can be used several times in a row repeatedly, long life, good anti-elasticity, strong adhesion, fast cleaning speed, low sand consumption, not broken, cleaning workpiece brightness, good technical effect.
Product Features of the Steel Grit G18 From China
Steel grit is a standard metallic blasting abrasive. It is angular and randomly shaped, eroding and etching surfaces. It comes in a variety of sizes and hardness levels. Due to its bulk density, it can have wear and effect effects on equipment. To ensure its durability and quality, it is screened for its size. The larger the number, the smaller the particle.